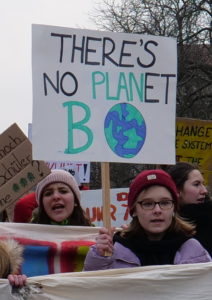 PhD Course, University of Bergen,
August 30–September 4, 2020
5 ECTS credits
Language: English
The course will be held digitally if the corona situation does not allow physical presence in Bergen.
Can the humanities contribute productively to the inter-disciplinary field of climate change research? Some of the humanistic contributions to this field have focused on how climate change has been and is being conceptualized, narrated and visually represented. Another crucial contribution has been on how climate change and the related idea of the Anthropocene affect notions of time and historicity, while a third, growing field in the humanities has focused the imaginaries of climate change futures, and questions about how climate change is visualized and exhibited across media.
During a five-day course, we will discuss climate change from several perspectives within environmental humanities.The course is offered as part of the Norwegian Researcher School in Environmental Humanities (NoRS-EH), and priority will be given to members.